The following FAQ is meant to assist people in determining the applicability of the new public charge rules of inadmissibility. Both those seeking admission as a lawful permanent resident (LPR) as well as those consular processing for an immigrant visa are impacted under the new rules.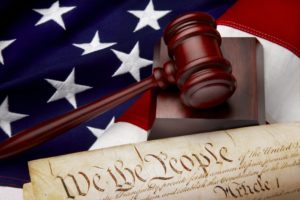 DHS will only consider public benefits received directly by the applicant for the applicant's own benefit, or where the applicant is a listed beneficiary of the public benefit. However, both DHS & the Department of State (Consulates) will consider receipt of the following public benefits to determine inadmissibility:
Any federal, state, local, or tribal cash assistance for income maintenance
Supplemental Security Income (SSI)
Temporary Assistance for Needy Families (TANF)
Federal, state or local cash benefit programs for income maintenance (often called "General Assistance" in the state context, but which may exist under other names)
Supplemental Nutrition Assistance Program (SNAP, or formerly called "Food Stamps")
Section 8 Housing Assistance under the Housing Choice Voucher Program
Section 8 Project-Based Rental Assistance (including Moderate Rehabilitation)
Public Housing under section 9 the Housing Act of 1937, 42 U.S.C. 1437 et seq.
Federally funded Medicaid (with certain exclusions)
WHAT ABOUT MEDICAID OR MediCAL BENEFITS:
EXCLUDED Medicaid and MediCal benefits include: (1) for the treatment of an "emergency medical condition," (2) as services or benefits provided in connection with the Individuals with Disabilities Education Act, (3) as school-based services or benefits provided to individuals who are at or below the oldest age eligible for secondary education as determined under State or local law, (4) by aliens under the age of 21, and (5) by pregnant women and by women within the 60-day period beginning on the last day of the pregnancy. All other benefits received under Medicaid/MediCal are considered.
WHO IS EXEMPT FROM THE PUBLIC CHARGE DETERMINATION?
The following individuals are exempt from public charge inadmissibility:
• Special immigrant juveniles
• Applicants for Temporary Protected Status (TPS)
• Amerasian immigrants (for their initial admission)
• Individuals granted relief under the Cuban Adjustment Act (CAA)
• Nicaraguans and Cubans who are eligible to adjust status under the Nicaraguan Adjustment and Central American Relief Act (NACARA)
• Individuals granted relief under the Haitian Refugee Immigration Fairness Act (HRIFA)
•Active duty military and their spouses and children
•Children of U.S. citizens who will automatically derive citizenship
•VAWA, U, T Applicants
•Asylees & Refugees
•DACA recipients applying to renew
• Cancellation of Removal applicants
•Suspension of Deportation Applicants under former INA § 244
• Those applying for suspension of deportation or cancellation of removal under NACARA
• Registry applicants
• Lawful permanent residents applying for naturalization
• Lawful permanent residents applying to renew their green cards
• Conditional permanent residents applying to lift the conditions on their residency
•Active duty military and their spouses and children;
•Children of U.S. citizens who will automatically derive citizenship
•Family members
•Sponsor or sponsor's household members however, it does direct officers to consider the "likelihood" an affidavit of support sponsor "would actually provide the statutorily-required amount of financial support" in fulfilling their promises under the Affidavit of Support. This seems to be a roundabout way to find inadmissibility where the Petitioner sponsor is unemployed or underemployed and cannot meet their financial obligation under the Affidavit of Support.
Those applying for or in S status may file a waiver if found inadmissible on this basis.
WHAT IF I AM FOUND INADMISSIBLE? WHAT CAN I DO?
You may attempt to overcome the adverse finding by submitting a new affidavit of support and other supporting documents or, if allowed by DHS in their discretion, by posting a public charge bond. Work closely with your Immigration Attorney to determine the best strategy to proceed.
WHAT IF I CANNOT OVERCOME THE FINDING?
If an applicant is unable to overcome a public charge inadmissibility finding and can't or is not eligible to post a public charge bond, USCIS will deny the adjustment of status application. Nowadays, this means that if the applicant has no other lawful status at time of adjustment denial, USCIS can and most likely will issue an NTA placing applicant in removal proceedings UNLESS USCIS decides to exercise prosecutorial discretion not issue an NTA or to refer their information to ICE to initiate removal proceedings.
I HAVE AN APPROVED I-601A. DOESN'T THIS WAIVER PROTECT ME?
Unfortunately, if found inadmissible under the Public Charge ground, it will revoke any previously approved I-601A provisional waiver. Applicants will thereafter have to submit a new waiver for unlawful presence, using Form I-601, in addition to new evidence to overcome public charge inadmissibility.
WHAT IS THE "TOTALITY OF CIRCUMSTANCES" BALANCING TEST?
In addition to the restrictive Public Benefits exclusions above, the new rule also provides officers detailed criteria for scrutinizing applicants under 5 statutory factors in the totality of the circumstances, including the following:
Applicant's English language proficiency
Applicant's lack of employment or recent employment history if authorized to work and not a full-time student;
Whether the applicant is of working age and employment prospects
Education & Skills
Employability and Employment History
DOES THE PUBLIC CHARGE ISSUE STILL APPLY IF I AM CONSULAR PROCESSING?

Yes. Consular officers will now look at whether you are "more likely than not" to use certain public benefits for more than 12 months in the aggregate over a 36-month period. (NOTE: use of TWO benefits in one month counts as TWO months.
WHAT ELSE SHOULD AN LPR BE AWARE OF UNDER THE NEW RULES?
If a lawful permanent resident (LPR) travels, there are limited circumstances in which inadmissibility grounds might apply. Under INA 101(a)(13)(C) the issue of public charge would come up if the LPR left the U.S. for more than 180 days on a single trip. Additionally, if an LPR applies for re-adjust in court as a defense to deportation they will be required to demonstrate admissibility, including under the public charge ground.